The United Nations Volunteers (UNV) programme contributes to peace and development through volunteerism worldwide. UNV works with partners to integrate qualified, highly motivated and well supported UN Volunteers into development programming and promote the value and global recognition of volunteerism.
Our Mobile App
V-Change Platform enables volunteers to:
Sign-up and apply for tasks
Find Location-based, skill-based, and cause-based opportunities
Earn badges, certificates and share them on social channels
Share task status, photos and videos
Interact with fellow volunteers
Enhance knowledge through learning zone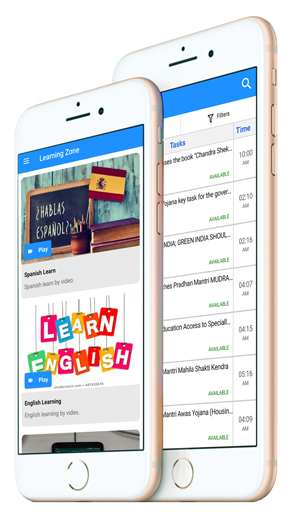 Prominent Features
V-Change is available with everything you need. We've got lot of amazing and cool features. Helps in managing multiple groups of volunteers for different events with Team Organization.
The features available in the platform are as mentioned below:
App Screenshots
V-Change is here with its best screenshot, from this photo gallery you can get idea about this application.
Awesome Design
Provides effortless onboarding and give volunteers the ability to view the Open opportunities as well as personalized opportunities. The Platform maps the contribution of volunteer as per the SDG involved and gives insights to Volunteer as well as the administrator. The interface allows administrators to check the volunteer based on their registered profile. The interface has been designed in such a way that Volunteers can Donate Hours, Show Progress & Provide Feedback.